Press
Room
2020 Holiday Gift Guide for Engineers and STEM Students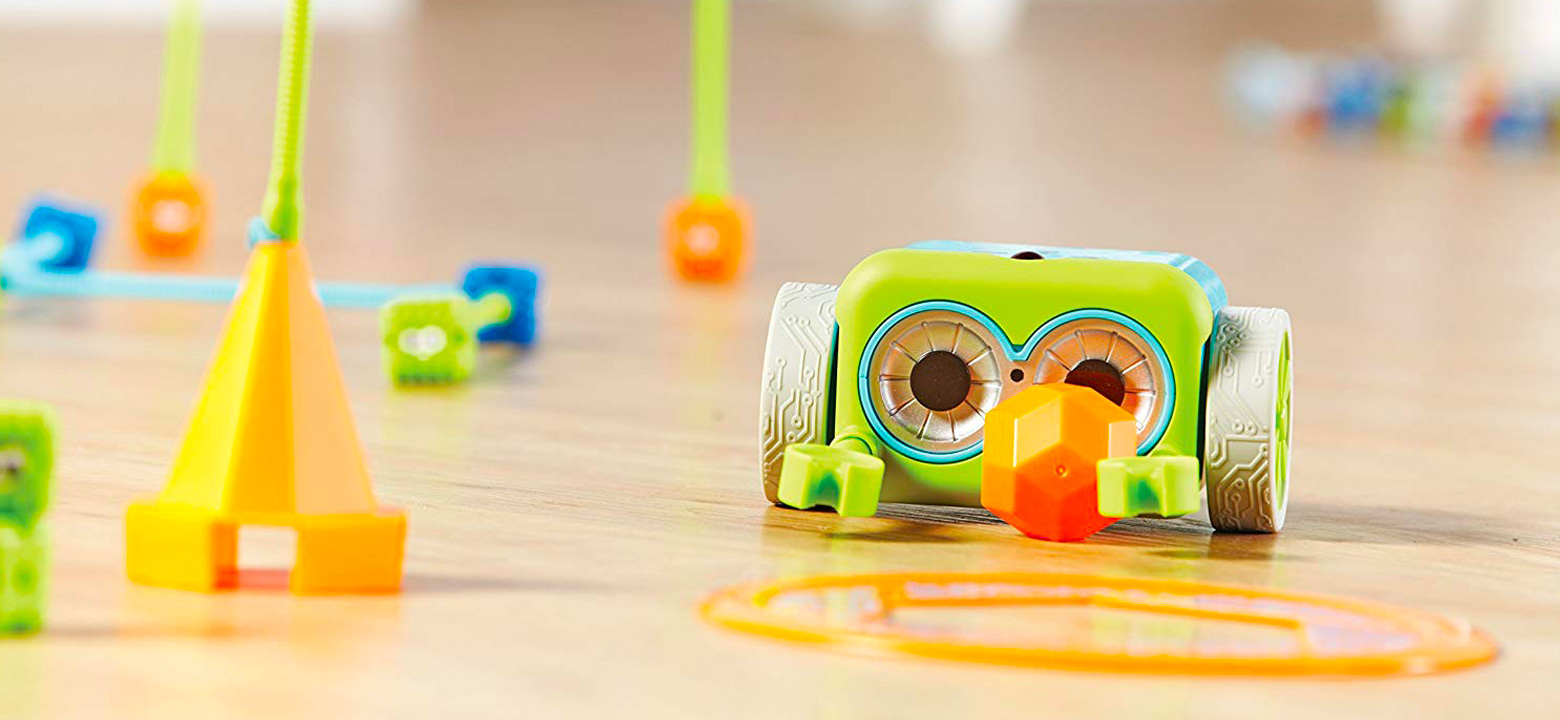 Finding the perfect gift for the engineer or engineering student in your life can be a pretty tough task. It takes a lot to satisfy their curiosity, and no ordinary last-minute gift will do. If you're lucky enough to have an engineer in your life to shop for, here are some of the best new and fun gift ideas for this holiday season:
1. Klutz: Gear Bots
$24.99
Ages 8-12
This is a great gift for the budding engineer in your life. This kit allows kids to create 8 unique physics-driven creatures using a combination of LEGO and papercraft elements, all while learning about axels, cranks, and more in the accompanying 64-page booklet.
2. Keith Newstead's Pegasus of the Machine Age Automata
$89.95
Ages 12 and up
This kit allows kids and adults alike to build a 16"x16" mechanical pegasus from precision-cut wooden pieces. It's a fantastic way to learn mechanical engineering concepts, and end up with an impressive Dieselpunk-style moving model. No tools are required, so impatient gift recipients can dive right into building!
3. Raspberry Pi Kit
$89.99-$119.99
Ages 11 and up
Raspberry Pi kits are a perennial favorite for anyone interested in engineering, and it's easy to see why. They allow anyone of almost any age to build their own fully functional, credit card-sized computer. This kit contains everything you need to get started, including software—just add a monitor, keyboard, and mouse.
4. LEGO Technic Catamaran
$49.99
Ages 8 and up
With this LEGO Technic Catamaran kit, budding and seasoned engineers can build their own, realistic miniature racing boat. The sails tilt, the dagger board maximizes stability, and the rudder steers. With a few modifications, the catamaran can become a speedboat, offering hours of fun, creative play.
5. Rothco Canvas M-51 Engineers Field Bag
$38.99
For adults
Engineers have a lot of gear to carry, from books, to tools, to electronics. Get them this field bag by Rothco, and they can do it in style. It features an all-cotton construction, a metal turning lock, and absolutely tons of space for storing pens, gear, and anything else they might need. It can even hold a 16" laptop with space to spare!
6. Upright GO 2 Posture Trainer
$99.99
For adults
Spending hours bent over projects or slouching in front of a computer is murder on your posture, and poor posture can lead to pain. Help your engineer stay healthy and comfortable with this app-enabled posture tracker from Upright GO. The included sensor vibrates gently when it detects slouching, serving as a reminder to sit up straight. The new Upright GO 2 can help correct posture problems in as little as 2 weeks, and even allows users to create custom training programs.
7. Electro Dough Machines Kit
$49.99
Ages 5 and up
Electro dough is a fun, hands-on way for kids to learn basic electric engineering principles. Kids get the tactile fun of playing with dough, plus the experience of using it to create simple circuits. They can make electronic dough robots that make sounds, roll, and spin. This kit includes three pots of dough, a cord, a controller, and a storybook full of fun project ideas.
8. Circuit Board Card Holder
$28.00
For adults
Perfect for the electrical engineer in your life, this fun business or credit card holder features a precision-cut wood veneered surface on a sturdy stainless steel body. The makers hand-select each piece of wood veneer, resulting in a uniquely beautiful, handmade piece of functional art. Maple and walnut are available, and no dyes or stains are ever used, so your engineer can rest easy knowing it won't ever bleed or lose color. Best of all, the high-quality stainless steel body protects cards from RFID scanners.
9. Botley the Coding Robot
$59.99
Ages 5 and up
Botley is a fun robot buddy that doesn't just teach youngsters the basics of coding—he can actually grow with them as they learn. He's able to follow simple commands like avoiding obstacles and following a black line, and has many, many more for intrepid young coders to unlock. No screens are required, so young children can get plenty of fun, educational device-free time.

Whether you've got a full-fledged engineer to shop for, or you're fostering STEAM skills in the little engineers in your life, these gifts have something fun and exciting for everyone. Make a mechanical pegasus, create moving dough sculptures, program a Raspberry Pi, or just step out in style with these fun, exciting gifts.