Quality
Assurance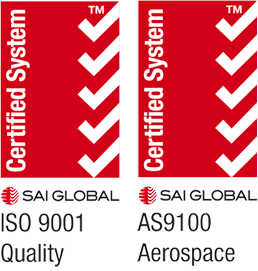 ISO 9001:2015 + AS9100 Aerospace
ISO 9001:2015 sets out the criteria for a quality management system and is the only standard in the family of International Standards that a company can be certified to (although this is not a requirement). It can be used by any organization, large or small, regardless of its field of activity. In fact ISO 9001:2015 is implemented by over one million companies and organizations in over 170 countries. This standard is based on a number of quality management principles including a strong customer focus, the motivation and implication of top management, the process approach and continual improvement. Using ISO 9001:2015 helps Tower Fasteners ensure that customers get consistent, good quality products and services, which in turn brings many business benefits. AS9100 was developed by the International Aerospace Quality Group (IAQG) in response to increasing demands for additional requirements that address MRO-specific concerns on safety, reliability, and airworthiness. AS9100 provides additional criteria for the maintenance and repair of private, commercial and military aircraft.
View Certification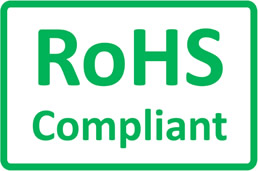 RoHS
RoHS: European Directive 2015/863 RoHS-3the Restriction of Hazardous Substances (RoHS) has been instituted by the European Union stating that new electrical and electronic equipment cannot contain the following restricted materials: lead, mercury, cadmium, hexavalent chromium, polybrominated biphenyls ether (PBB) and polybrominated diphenyl ether (PBDE). Tower Fasteners is committed to supplying RoHS compliant product when requested. All that is required is that it be mentioned to your Tower customer service representative at your initial contact. Please contact Tower for additional details.
Quality Policy
Tower Fasteners is committed to providing our customers with defect free products that comply with all applicable standards and to provide these products in a timely and efficient manner. Our commitment to quality begins with our supply base which is monitored by a series of critical measurements and clear and concise communications.
We have established our QMS in accordance with the requirements of ISO 9001:2015 and AS9100D. Other quality requirements may be established as required by our customer or in accordance with the products and services that we provide.
In support of this policy we subscribe to continuous improvement. In order to gain efficiencies, we will use the metrics derived from our Quality Management System to improve our processes, ensure that an adequate framework of quality is being met and adopt a consistent review of our Quality Objectives.
The owners, management and staff of Tower Fasteners are committed to the success and improvement of our quality management system. Resources, training and facilities will be made available as necessary to ensure its success and use throughout the company.
We are committed to:
Defect free products
On time delivery
Customer satisfaction
Continuous improvement
Risk management
Relationship building
California Proposition 65 Warning
Proposition 65 is a California law that applies to any products sold in California. The official name of Proposition 65 is the Safe Drinking Water and Toxic Enforcement Act of 1986. Proposition 65 requires businesses to provide warnings to Californians about significant exposures to chemicals that cause cancer, birth defects or other reproductive harm. These chemicals can be in the products that Californians purchase, in their homes or workplaces, or that are released into the environment. By requiring that this information be provided, Proposition 65 enables Californians to make informed decisions about their exposures to these chemicals.
Proposition 65 requires California to publish a list of chemicals known to cause cancer, birth defects or other reproductive harm. This list, which must be updated at least once a year, has grown to include approximately 900 chemicals since it was first published in 1987. A Proposition 65 warning means one of two things: (1) the business has evaluated the exposure and has concluded that it exceeds the "no significant risk level"; or (2) the business has chosen to provide a warning simply based on its knowledge about the presence of a listed chemical without attempting to evaluate the exposure.
Tower Fasteners has chosen to provide a warning based on its knowledge about the presence of one or more listed chemicals without attempting to evaluate the level of exposure. Products marketed or sold by Tower Fasteners may contain listed chemicals at levels that are below the Proposition 65 level of concern, or could even be zero. However, out of an abundance of caution, Tower Fasteners has elected to place the Proposition 65 warning notification on all its products.
WARNING:
This product can potentially expose you to chemicals including lead, nickel and chromium which are known to the State of California to cause cancer and birth defects or other reproductive harm.
For more information go to www.P65Warnings.ca.gov