Press
Room
Top Ten Mechanical Engineering Companies To Work For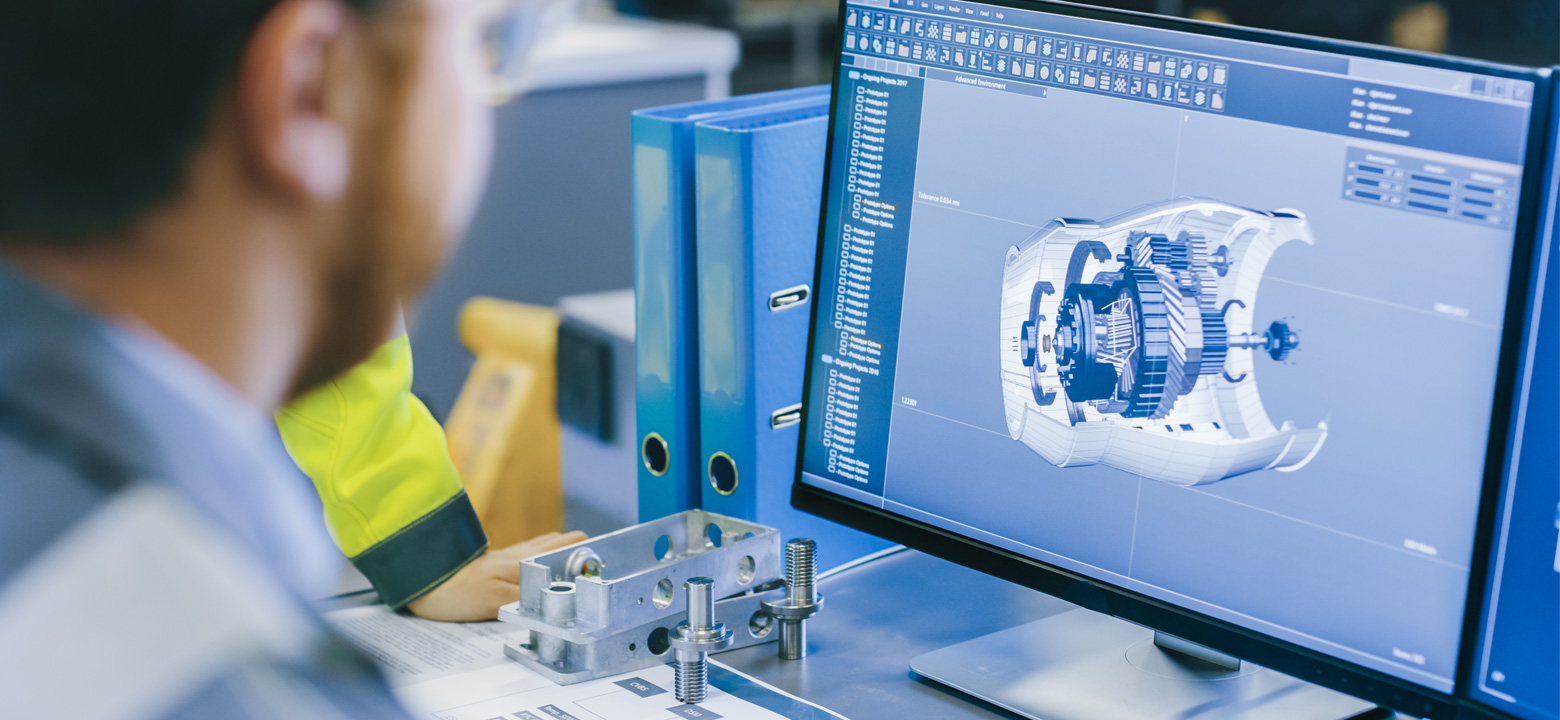 Mechanical engineers are in high-demand, a fact that doesn't seem to going anywhere anytime soon. Employment of mechanical engineers has been projected to grow 9% from 2016 to 2026. Perhaps one of the reasons for this is that the skills of mechanical engineers are needed across multiple, and varied, industries.

The path to a mechanical engineering degree can be rigorous, with some eventual jobs requiring specialized certifications. According to Glassdoor data, mechanical engineers' salaries fall within the $57K-$106K range.
Whether you're a mechanical engineering graduate seeking your first job, or a mechanical engineering veteran simply looking to change companies, we've got you covered. We've compiled a list of the top ten mechanical engineering companies to work for. While there are also thousands of wonderful small companies out there, our list considers only the largest firms, and their relevance to this list is based off of available information and comments made by mechanical engineers themselves.
1. National Aeronautics and Space Administration (NASA)
Mechanical engineering jobs at the National Aeronautics and Space Administration offer untold opportunities to interact and collaborate with some of the world's top scientists and engineers. With a leadership rating of 73% approval of its CEO, employees share that there is an undeniable prestige that comes along with working at NASA. So, if helping to design the mechanics necessary for us to explore the final frontier is what you fancy most, you just may want to set your resume in orbit over at NASA.
2. The Boeing Company
Boeing is the largest aerospace corporation in the world, with an ongoing slate of improvements being made on its manufacturing of commercial jetliners and military aircraft. Mechanical engineers at Boeing can be assured to gain new skills and grow in their profession. The company has a leadership rating of 81% approval of its CEO, with employees remarking that there is a "good work life balance," "lots of infrastructure to help get new engineers up to speed," and "a variety of interesting design work."
3. Lockheed Martin Corporation
In the United States, the premier manufacturer of military equipment, radar systems, combat gear, aircraft and missiles is Lockheed Martin Corporation. Mechanical engineers at Lockheed Martin are tasked with designing, developing and testing these products. With an 85% approval rating of its CEO, employees feel that Lockheed Martin provides "really interesting and challenging work, in a purpose-driven job that supports government missions."
4. Microsoft
As a computational technology company, Microsoft requires some of the biggest and most advanced computer hardware systems. These systems aren't ready-made; in fact, Microsoft makes their own—thus, the need for a strong base of mechanical engineers. This company has a strong leadership rating, with 96% approval of its CEO. One employee commented, "Lots of good engineers with lots of interesting projects to work on. Finding a good fit in a team is mandatory."
5. Apple
Apple is a leader in consumer computational technology, which is why Apple is in need of the specialized skills of mechanical engineers. Their expertise is needed to design, develop and test consumer electronics and gadgets. A job at Apple comes with great prestige and, as such, can offer much in the way of professional career growth and opportunities. The leadership rating at Apple is 90% approval of its CEO, with employees remarking about the company's great culture, attention to detail, resource availability, uncompromised product and user focus.
6. Google
Arguably the largest computational technology company in the world, Google requires hardware systems that cannot be bought from standard computer hardware stores. Like Microsoft, Google hires mechanical engineers to create their specialized systems. Employees give a 94% approval rating of its CEO, and praise Google for being a well-regarded company that actually deserves the hype it gets. One employee shared, "You'll work on cutting edge projects and solve important issues that impact your community and the world."
7. GE Aviation
GE Aviation manufactures engines for both military and commercial aircraft. Mechanical engineers are hired to perform continued research and development, and testing of next-generation engines. Additionally, General Electric works on developing clean energy systems; another potential area of interest to mechanical engineers. With an 84% approval rating of its CEO, employees take pride in being considered a subject matter expert at whatever it is they're doing. One employee commented, "Fascinating work on cutting edge technologies."
8. Ford Motor Company
Ford is a big name in America's automobile manufacturing industry, and is continually working to streamline its operations. New mechanical systems for Ford's automobile assembly and testing process require the specialized skills of mechanical engineers. Ford's leadership rating is 77% approval of its CEO, with employees commenting that "it's a great place to work, with a family atmosphere."
9. United States Department of Energy
Mechanical engineers play an important role in identifying and developing safe, economically viable, and environmentally sustainable clean energy systems utilizing solar, wind, and wave power. The U.S. Department of Energy is the government organization which oversees the development and implementation of these systems. The Department also requires mechanical engineers to pinpoint advanced methods of creating respective systems for radioactive waste disposal. The recommendations of mechanical engineers employed by the U.S. Department of Energy have a direct influence on the country's energy policies.
10. Walt Disney Company
Not every mechanical engineering job falls into the technology and information technology sectors. The Walt Disney Company is an entertainment company that requires the work of mechanical engineers. Coined "Imagineers," mechanical engineers that are employed by The Walt Disney Company are challenged with using their imaginations to think outside of the box and create entirely unique entertainment experiences. An example of this type of mechanical engineering can be found in the operation of the many animatronic figures on display throughout the Walt Disney theme parks.